ABOUT SELJEL
Gelatine is a pure protein derived from hydrolysis of collagen inside bovine hides and/or bones. It contains 85-90% protein and the rest is water, and has a nutritional value of approximately 350-400 kcal in 100 grams.
Gelatine is not considered an additive in European Union Food Codex and Turkish Food Codex and contains all the essential amino acids required for human body with the exception of tryptophan.
Therefore, gelatine is not labeled with E code, which is assigned to food additives.

The most distinguishing property of gelatine is its thermo-reversibility. When a gelatine formulation is heated it liquefies and when it is cooled down it gels. This process is quickly achieved and can be repeated without any changes to the quality.
HOW TO CONSUME
A glass of hot water

One spoon of edible gelatine

Dissolve by mixing and drink warm

For different tastes, it can be mixed with lemon, sugar etc.
BENEFITS OF EDIBLE GELATINE
Solidifies the joints. Renews the cartilages. Increases bone intensity. Enforces muscles. Tightens the skin, increases elasticity. Strengthens hair due to creation of keratin. Enforces teeth and nails.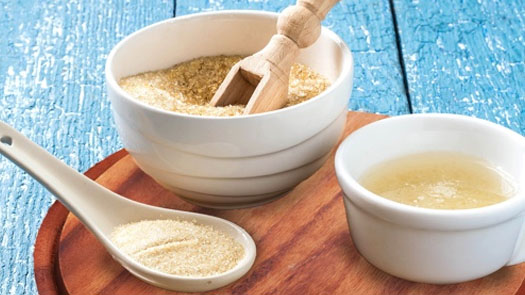 Energy and Nutritional Values

100g
Energy, kJ/kcal

1494/357
Protein, g

89.70 +/- 3.59
Fat, g

0
Carbohydrate, g

0
Sugar, g

0
Salt, g

0
Water, g

10.30
CONTACT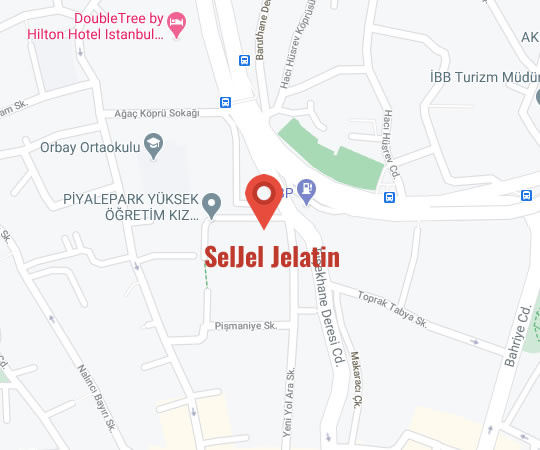 Headquarter:
Haci Ahmet Mh. Irmak Cd. DLP No.1/5
34440 Beyoglu, ISTANBUL/TURKEY
T: +90 212 253 62 40 - F: +90 212 253 77 78 info@seljel.com
Factory:
Kurtulus Mahallesi Yilmaz Colpan Caddesi No: 10 10900 Gonen BALIKESIR/TURKEY T: +90 266 762 65 44 / +90 266 762 65 45