TURKEY'S FIRST EDIBLE BOVINE GELATINE PRODUCER
Sel Sanayi Ürünleri Ticaret ve Pazarlama A.S, today known as Seljel Jelatin Sanayi ve Ticaret A. S., has been founded in 1961 as glue/technical gelatine producer from bovine hides. Both companies are subsidiary companies of Tezman Holding, a leading group with its diversified companies in the Turkish business community.

With more than half a century of experience and know-how in collagen, in 2010, the company has realized a first in Turkey and started to produce halal edible bovine gelatine under SelJel brand. In 2012, it began to operate in pharmaceutical gelatine industry with Farmasel brand. In 2019, it started to produce hydrolyzed collagen peptide from bovine hides in its new factory for cosmetic, pharmaceutical and food industries.

Seljel Jelatin is accredited to the European Union. Production is carried out in accordance with the European Union food norms and traceability of the operations is ensured by a special computer program.

Thanks to its quality, products of Seljel Jelatin obtained a place in the world market.
WHAT IS GELATINE?
Gelatine is a pure protein obtained from hydrolysis of collagen from animal hides and/or bones. It is formed of 85-90% protein and the rest is water, and it has 350-400kcal nutritional value in 100 grams.
According to European Union Food Codex and Turkish Food Codex, gelatine is not an additive, and includes all essential animo acids for human body with exception of tryptophan.
This is the reason why gelatine does not have an E code which is given to all additives
The most distinguishing property of gelatine is its thermo-reversibility. When a gelatine formulation is heated it liquefies and then gels when it is cooled down. As this process is quickly achieved it can be repeated without any major changes to the quality.
APPLICATION AREAS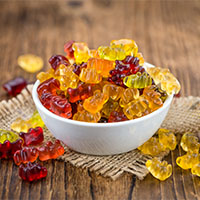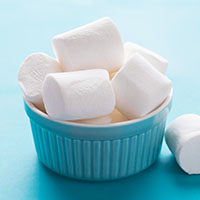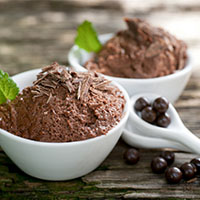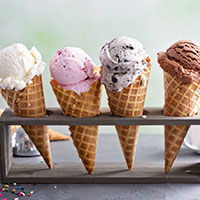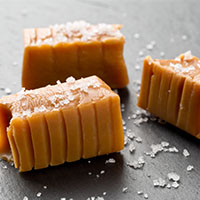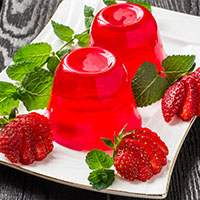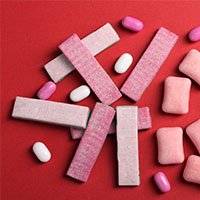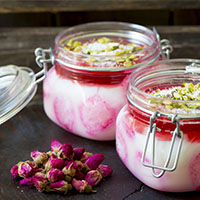 Gelling agent:
Jelly deserts, confectionaries, meat, meat sauces
Texturizing agent:
Turkish delights, cream, soufflé, bakery products
Binding agent:
Rolled meat, canned meat,confectionaries, cheese and milk products
Protective colloidal function:
Confectionaries, ice creams, icy products, frozen deserts
Clarifying agent:
Fruit juice, wines
Film formation:
Coating of fruits, meat
Thickening:
Powder drinks, beef bouillon, sauces,soups,puddings, jellies,syrups,milk products
Processing aids:
Micro-encapsulation of sweeteners, margarines, vitamins, flavors and colorants.
Emulsifier:
Soups, sauces, sweeteners, meat products, creams, confectionaries, milk products
Stabilizing agent:
Creamy cheese, chocolate-milks, yoghurts, icy products, creams, frozen deserts
Adhesive agent:
Confectionaries, meat products
Foam former:
Confectionaries, creams, ice- creams
Crystallization control:
Ice creams, icy products, frozen deserts
Gelatine is widely used in food industries due its features as increasing the thickness, jellification, refining, balancing, foaming, emulsion, stabilization and film-forming. These features are obtained in condition with gelatine's type, concentration, pH value and working temperature.
Gelatine is used mainly in confectionary industries; in production of jellies, marshmallows and toffees. In addition, it is used as refining agent in wine and fruit juices, meat and dairy products, and also as a re-inforcing food for sportsmen due its pure protein content.
PRODUCTION
Seljel® is being produced in Balikesir, Gonen from 100% healthy bovine hides of animals , slaughtered according to the Islamic rules, as Type A and Type B. Type A implies that raw material is pretreated with acid, and Type B pretreated with lime.
SelJel® is produced without human touch in accordance with EU norms.
Production starts with the cutting of raw materials and transfer to the pretreatment just after its entry to the factory. Following maturing period, raw materials are washed, boiled, passed through three separate filters, purified and sterilized.
Sterilization is carried out with UHT technique as required by EU norms. Sterilized gelatine is transferred to drying tunnel and after drying, it is stored as intermediate product with %10-12 moisture level.
In parallel with customers' demands, special blends are issued from intermediate products and tailor-made gelatines are prepared, meeting all the requirements
CONTACT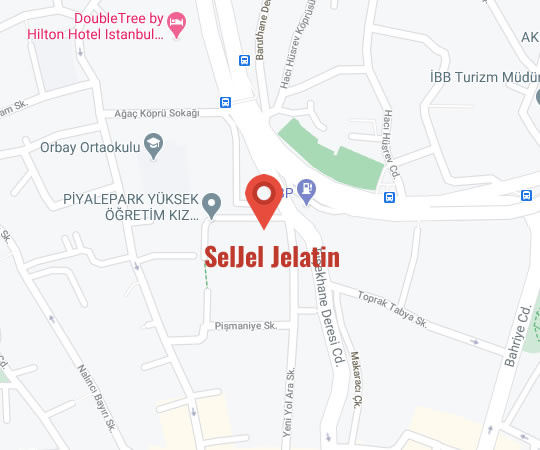 Headquarter:
Haci Ahmet Mh. Irmak Cd. DLP No.1/5
34440 Beyoglu, ISTANBUL/TURKEY
T: +90 212 253 62 40 - F: +90 212 253 77 78 info@seljel.com
Factory:
Kurtulus Mahallesi Yilmaz Colpan Caddesi No: 10 10900 Gonen BALIKESIR/TURKEY T: +90 266 762 65 44 / +90 266 762 65 45